SPORTS EVENT PHOTOGRAPHY
Our photographers are equipped to cover various sporting events, both indoor and outdoors. Full coverage of your event captures the atmosphere and action of your sports event with professional photographers capturing the high-speed action with style and efficiency.
With a team of dedicated photographers attending your event we can capture all aspects of the day and the participants will be able to view and purchase the photographs on the day, using the latest technology display portals as well as top of the range event printers for a speedy and precise service.
Products sold at events can include Standard Prints, Keyrings and Fridge magnets. A percentage of the profits from the day are returned to the organsier of the event as we look to bring a revenue and service to the Club.
We are currently looking to increase our relationships with sport clubs in the local area so we invite any sports clubs such as Equestrian, Karate, Tennis, Football and Rugby Clubs to contact us and arrange a meeting.
Our "Club Support" package is a great way for Sports Clubs to increase their funds. With a short meeting, we can run through how we at ARDS Photographic can help in the raising of funds for your club to benefit your members.
Please Enquire for more details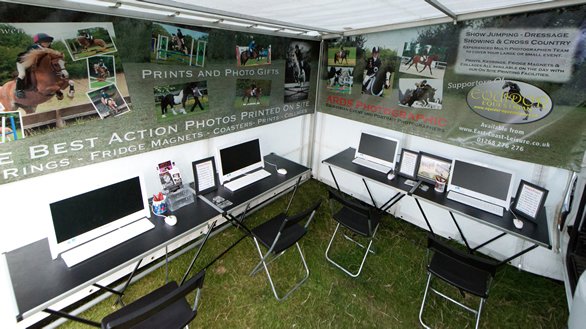 PACKAGE PRICES:
We attend events Free of Charge!
Nominal fees may be applied for out of the area coverage and smaller events.
PLEASE ENQUIRE FOR DETAILS